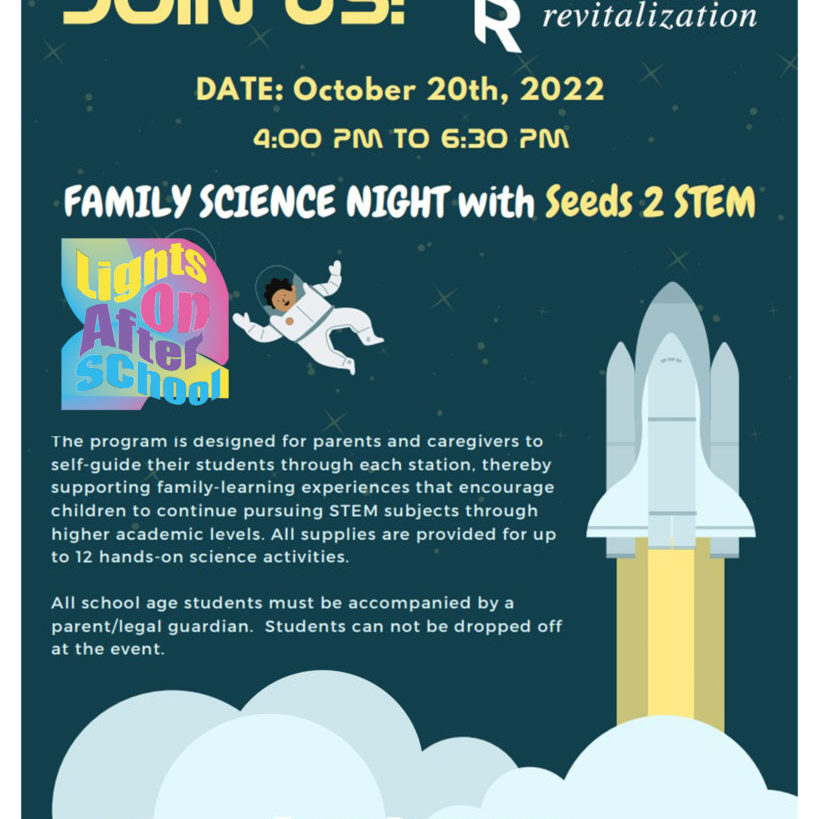 Impact
Family Science Night
We are looking for volunteers to help us during Family Science Night from 4:00 p.m. to 6:30 p.m. on October 20, 2022.
This event will be an invaluable opportunity for parents and community members to share the power of STE(A)M education with the Junior Scientist of our program. There are several volunteer opportunities; select the activity for which you wish to sign up.
Please share with all potential volunteers and community members as soon as possible. If you'd like to volunteer, please add yourself to as well! This event is also in honor of "Light's on Afterschool".