Mobilizing Change
in the Frazier Community
Frazier Revitalization's mission is to be a catalyst for change and transformation in the historic Frazier neighborhood in Dallas. We believe that when all of us – neighborhood residents, community partners and leaders – work together, our neighborhood can thrive.
Frazier is located in the heart of Dallas, just east of historic Fair Park and less than three miles from downtown Dallas. Frazier Revitalization partners with community leaders and residents to create positive change so the area can thrive.
"One thing that sticks with me is how Frazier Revitalization sticks in the Frazier neighborhood. Their unending quest to offer quality services to their community to really affect change in the neighbors' lives, whether it is housing, food access, health care or educating the kids, Frazier Revitalization will not stop until they find a way."
Dr. Fred Cerise, MD, MPH, CEO
Parkland Health
"Frazier Revitalization, a proven leader in [community development], demonstrates commitment and endurance in 'routinizing the extraordinary,' changing lives for the better. What they've accomplished is amazing, and their dedication to the Frazier community is especially impressive and warms my heart."
Nancy Andrews, retired CEO
Low Income Investment Fund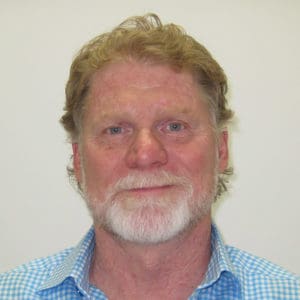 "Community work is often siloed and diffuse, resulting in fragmented efforts and little impact. Frazier Revitalization, a placebased revitalization organization serving the 75210-zip code in southeast Dallas is intentional in its efforts to mobilize neighborhood change and breakdown silos. The organization is uniquely positioned to affect change on the social determinants of health in the Frazier neighborhood. By holistically addressing the community's needs – access to quality affordable health and dental care, availability of afterschool care, addressing food insecurities in collaboration with local agribusinesses, preserving quality affordable housing – Frazier Revitalization, along with residents and other diverse stakeholders, works diligently to address the human conditions as well as the economic conditions in their neighborhood."
Kevin Barnett, Executive Director
Center to Advance Community Health and Equity (CACHE) at the Public Health Institute
What's Happening in
Frazier
Join us at our Annual Health Fair!
Food trucks from Trailercakes, Easy Sliders and Ruthie's * DJ WZUP * Health Screenings * Giveaways * Fun for the Whole Family
Interested in volunteering at the event? Sign Up Today!
Stay tuned for more details!
---
For vendor information, download our Vendor Commitment Form:
For sponsorship information, download our Sponsorship Form:
Gentrification and Redlining Series
by Erin Runnels
When it comes to discussing the causes of gentrification and redlining, fingers are pointed in all different directions about who's responsible for the issue and fixing. Unfortunately, people who need help and are affected by it the most end up getting thrown into the crossfire of the blame game. Due to not getting the full scope of the situation, some people blame residents living in the deteriorating home for not taking care of it, but the reality is there's a lot more going on behind the scenes.  
Here are a few highlights of our
impact in Frazier:
Sign up to Volunteer for Trunk or Treat, 10/28 5-7pm. Wear a costume, bring your car, decorate your trunk, facilitate…